COMPANY BIOGRAPHY
As I begin to write this rather routine bio on behalf of myself and my music production/writing company, I have had an epiphany relating to what we have done in the past and what we will do from here out.
Traditionally, we are a music production company that consists of producers, audio engineers, writers, rappers, and singers. We have done and are competent in most genres of music.
In our early years, we focused on selling or leasing instrumentals to artist primarily and successfully placed music with a variety of independent and major label artist such as
YG 400
,
Glasses Malone
,
Josie Aiello
,
Badd Lucc
,
Cali Swag District
and others. The problem I had with this was 2-fold. One, most of the artist had no idea who we were and could care less, and secondly, we had no control over the content of the songs, and that is important to me because I believe that music has the power to change people for the better or for the worse, and unfortunately, a lot of the music we were making was enabling artist to project certain views or mentalities on a wide scale level that I did not feel comfortable promoting, yet the "Fresh Off A Breakup" tag was at the intro of the song.
The next thought was that, ok we will produce and promote ourselves as artists, so that we could project exactly what we wanted to project. Of course we have to balance that with current and future marketability, which became somewhat of a problem for me personally, and that's where my epiphany comes in. The dilemma, for me as an artist, has always been; Do I do the music that everyone else is doing that is making money? Or Do I tell my truths, and not care whether anyone likes it? My epiphany is that I have been asking the wrong question all of this time, I should've been asking; How do I want to make people feel with my music? Because at the end of the day, that it what matters to me the most, as an artist, writer, producer, or president of this company.
What we strive to do with our music is to let people share our life experiences, good or bad, and everything in between. And when it comes to the production of artist, we strive to assist the artist perfectly express themselves they way they envision and to provide them with a sound quality that is industry standard.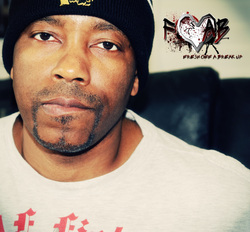 E.MIMS AKA MR. EXCITEMENT


Well…I'm a 43 year-old rapper…yeah 43! And I don't really give a sh*t. Fresh off of a heart attack that left me with two stints in my heart, and I figure…if I don't do this now…then when? I grew up in Compton, Ca..I was raised by my whole family, hip hop, and church. After I finished college, at the request of some of my childhood friends, I got into music production. Since I was the only one that had a little training on the piano and the means to afford the expensive equipment, I was a shoe in for the job. Don't get me wrong, I had been doing music all my life. From El Segundo (now McNair), to Willowbrook, to Vanguard, to Dunn, to U.C. Berkeley, to Loyola Law School, I was making beats on desk, writing raps in class, pop locking, and trying to learn how to windmill, but the moment when I bought that 2500.00 ASR-10, a mixing board and ADATs was when I knew it was real. Unfortunately, I, nor our crew knew nothing about the music business, and when I approached people for guidance, we didn't even know the right questions to ask. Eventually, I decided to just put out our music myself, which I did, but did no marketing, promotions, nor shows and after a series of unfortunate events, we disbanded and I decided to focus on other things in life, but deep in my heart I felt like this music thing was unfinished business, and I don't like to leave business unfinished. So, I'm back baby, updated and motivated! I have to warn you though, sometimes I'm a lil raw with my material, but sometimes life is raw, and the truth, unadulterated, is necessary for me to let you know how these things really went down, or how I really feel about things.


---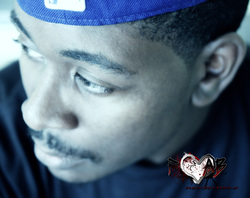 JOHNNY BYO


John Patrick III, a Compton native, has been singing since he can remember. Born the son of a preacher, he was the youngest of 5 children. Of course, their father (ala Jackson 5), wrangled them into a singing group. The only issue was that one of them, and I'm not saying any names (Gentry) didn't get the golden voice…. Haha… IJK.. I don't know why the group disbanded. At any rate, Johnny group up in singing in his father's church and others in Compton, Los Angeles and surrounding areas. I've known Johnny since he was around 8 years old, and have seen him develop as a singer and person. Any thing crazy that you may hear him singing is most likely a result of me or Shorty Bang asking him to do it. It is just not his personality. He doesn't even listen to the radio, no matter how many times I ask him to. He is not necessarily a gospel artist, although that is how he lives his life, and he is not necessarily a traditional R&B artist, but he is a true singer. His genre is currently in flux, but determining his genre is not my concern, nor his, what we are concerned about is making sure that when you hear one of his songs, you feel the feeling that is being conveyed.


---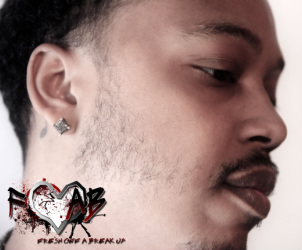 SHORTY BANG AKA EMAKULENT


Shorty Bang was basically born into a studio, and has known what he wanted to do with his life since he was a child. He was born into a family of 16 boys and I honestly don't know how many sisters. Since one of his brothers built a studio in the house they grew up in, and was a prominent producer, Shorty Bang was literally raised in a studio in Compton that was frequented by most rappers on the west coast. Throughout his adolescence he experienced some of the many trials and tribulations that growing up in Compton has to offer, but has since re-focused and re-directed his energy back to music, and has worked with artist such as Kendrick Lamar, Glasses Malone, Mike Jones, Shaunta, Problem, Cocc Pistol Cree, Jay Rock,..and more. What you will hear when you listen to his music is an album full of the truth. It's too many people, here and in heaven, that are depending on him to do that, for him not to. To put it in his words: "I came from tha gutta, I came from the block, I came from that little house where they sold rocks"


---
Site powered by Weebly. Managed by
Bluehost